Spotlite

1. UX Design
2. Research
3. Branding
4. Visual Design

2021. 08
Team: Leah Chen, Jason Gong
This project is a result of a collaboration between me and my friend in Creative Jam design tournament organized by Adobe and Instagram. The challenge was to design an accessible third-party app for Android mobile devices that highlight local and undiscovered small businesses.
How might we design a solution to empower the community and small business owners?


Design Considerations
Accessing in low-bandwidth conditions for those without high-speed internet.
Simplifying functions to make actions intuitive for non-English language-speakers.
Adding meaning to personalize functions and allow for emotion.
Promoting others through personal connections and touch points.
Say no to complicated onboarding.
Option to continue as a guest user to browse instantly.
Go straight to exploring nearby shops for last minute reservation without being distracted.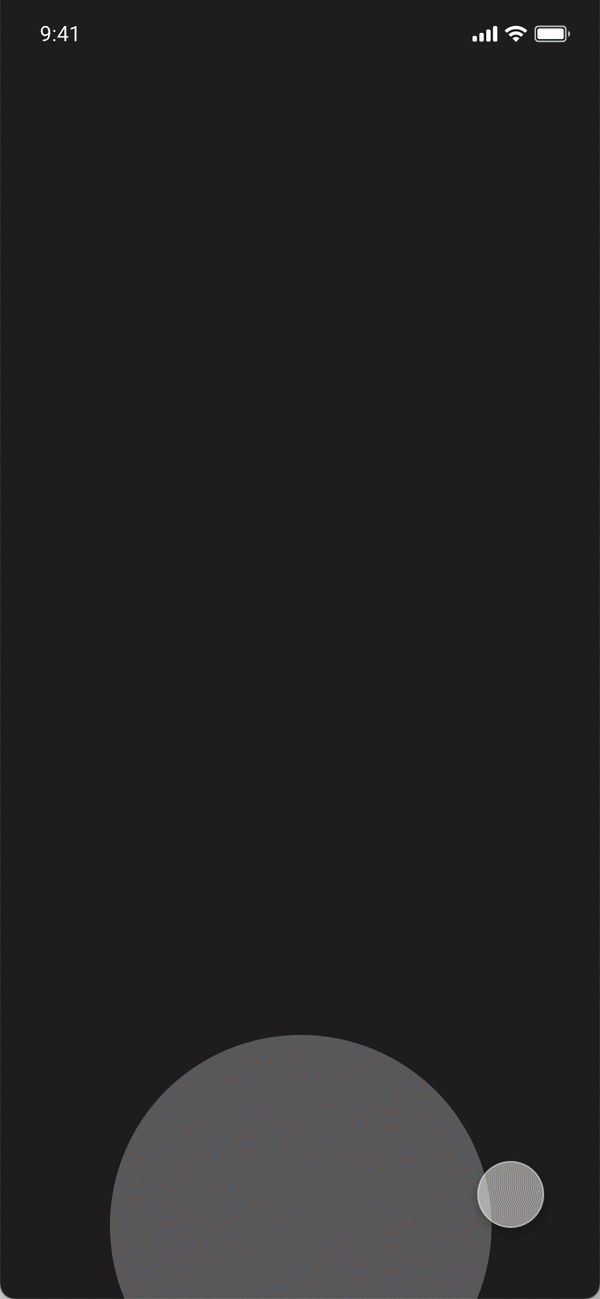 Learn more about your neighborhood.
Discover local's favorite where you're staying.
Filter results to align with your interests.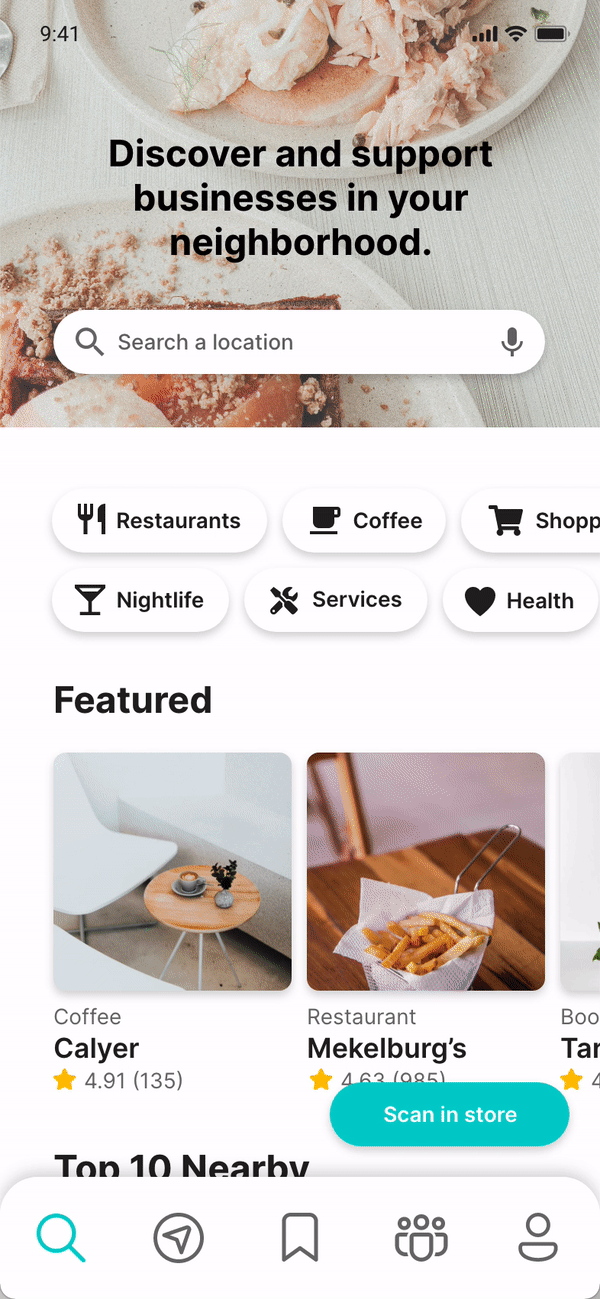 Plan trip and save favorite spots.
Easily save interesting places to your profile.
Curate your own collection to be shared with friends and family
Design for Accessibility
Clear and intuitive settings menu including extensive support for various accessibility features.
Built-in language switching feature.
Be part of the community.
Collect points when you shop at local businesses in your area.
Easy to scan for points when making purchases.
Write reviews and share your experience with friends.
Join discussion group who shared similar interests with you.
See updates and promotions directly from shop owners.
02. Insights from Interviews
From the consumer's point of view, we learned that they appreciate the warm welcome when visiting local store versus online shopping but time constraints are a major drawback to the experience that drives them away. We found out that both consumers and owners enjoy the sense of community and would hope their presence to be more acknowledged whether it is by visiting the store more often or through personal interactions.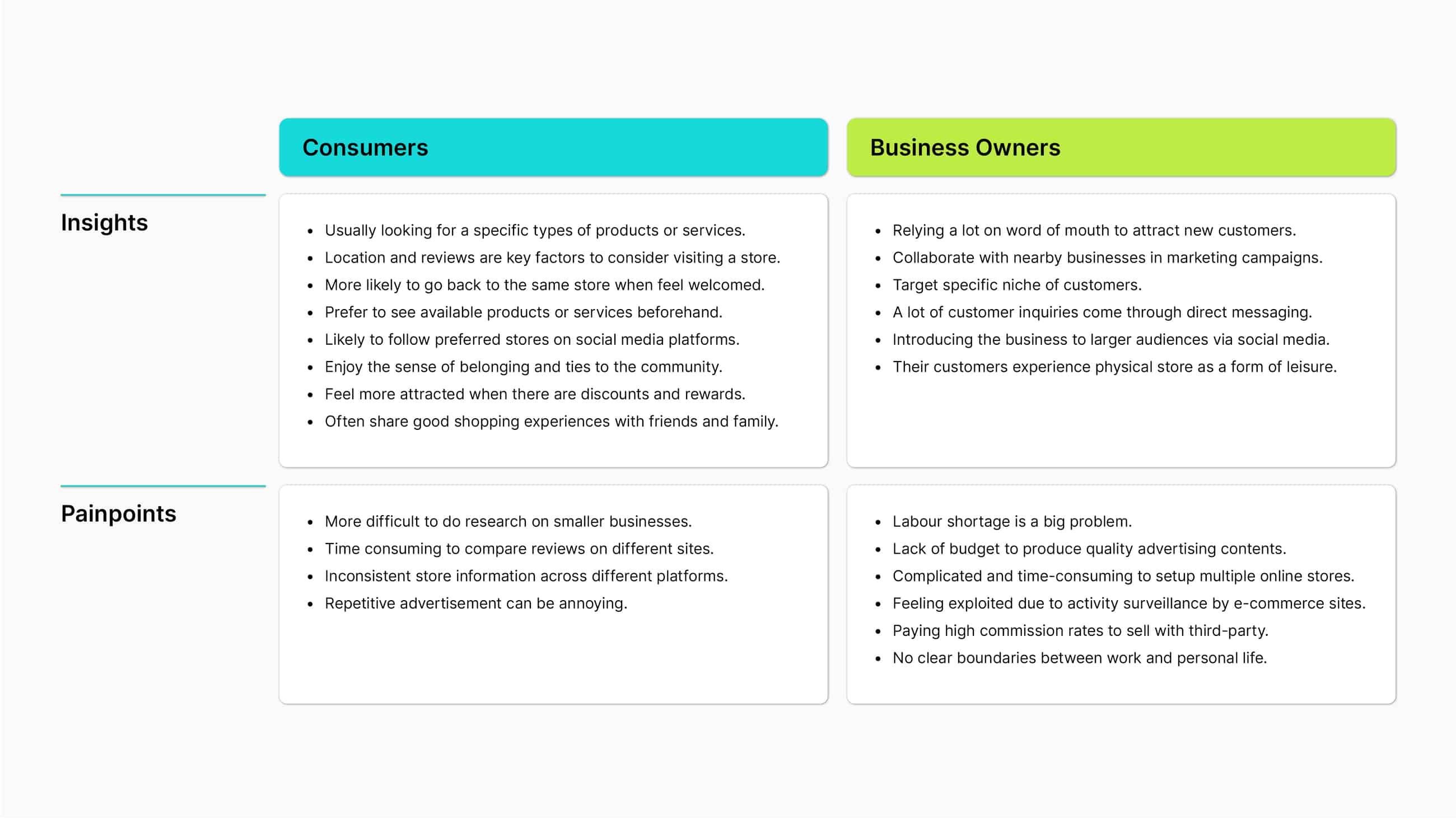 03. Personas
To assist us with further ideation, we created two personas, one for each stakeholder of a local community. With the personas, we were able to narrow down our findings and highlight their goals and frustrations based on previous researches. The quotes were also taken from the actual words of our participants, while the backstory and profile were synthesized from our understand of their behaviors.
04. User Journey Map
In order to identify key opportunities, I mapped out the journey for our consumer persona into three key phases. From this user journey map, we were able to identify the point of intervention where we could improve the existing experience such as searching, and solve specific problems such as complicated user flow in the process.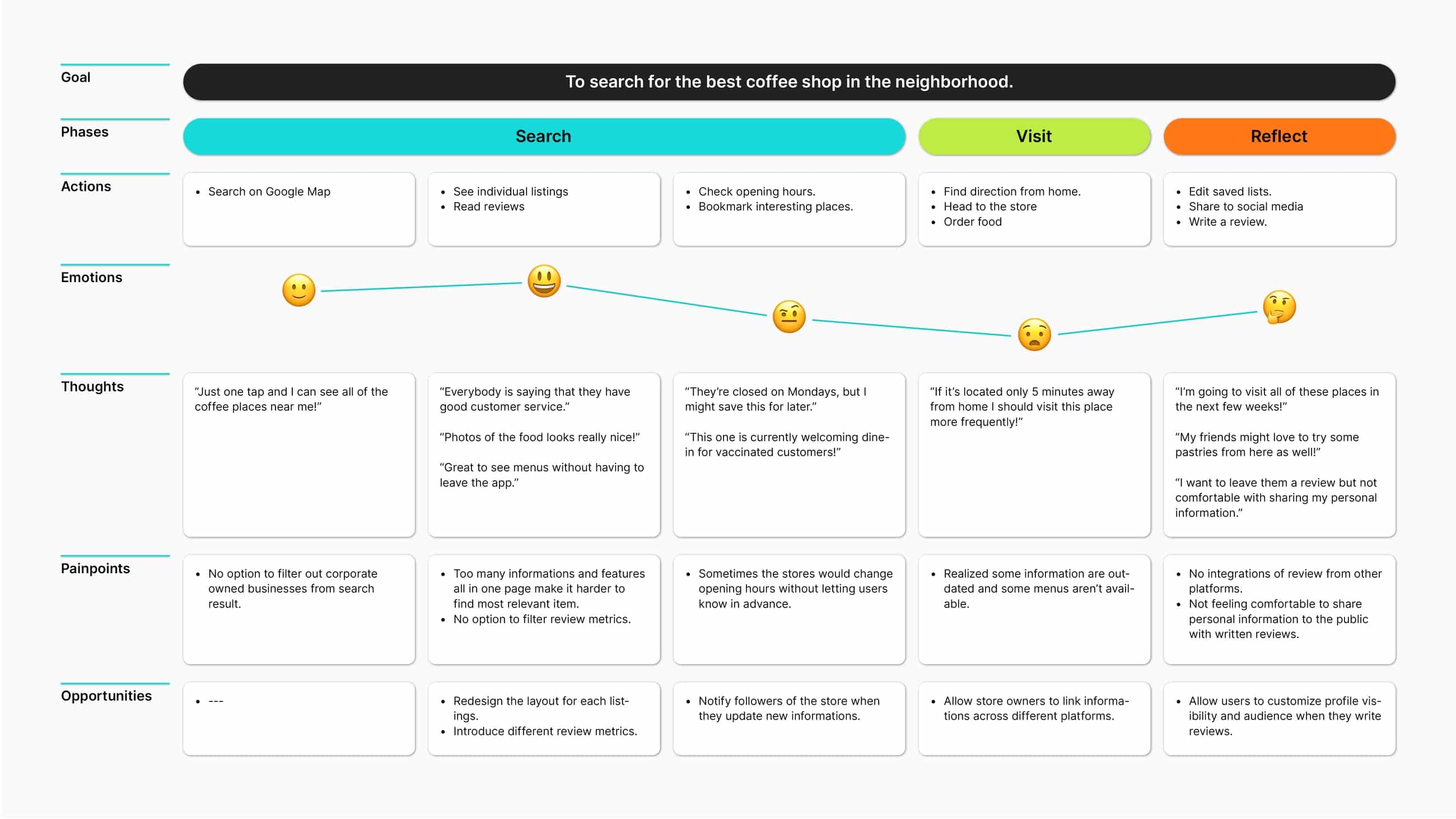 05. Wireframe
In contrary to the popular approach to force users to complete a set-up wizard asking several questions to personalize contents, we believe that most users already has in mind what they are looking for, and to personalize content on the first try can be counter-productive. Thus, we decided to opt for a more streamlined process to get right into the action as quick as possible.
Sign Up
Search and Filter
Saved Items and Collection
Profile, Rewards and Community Feed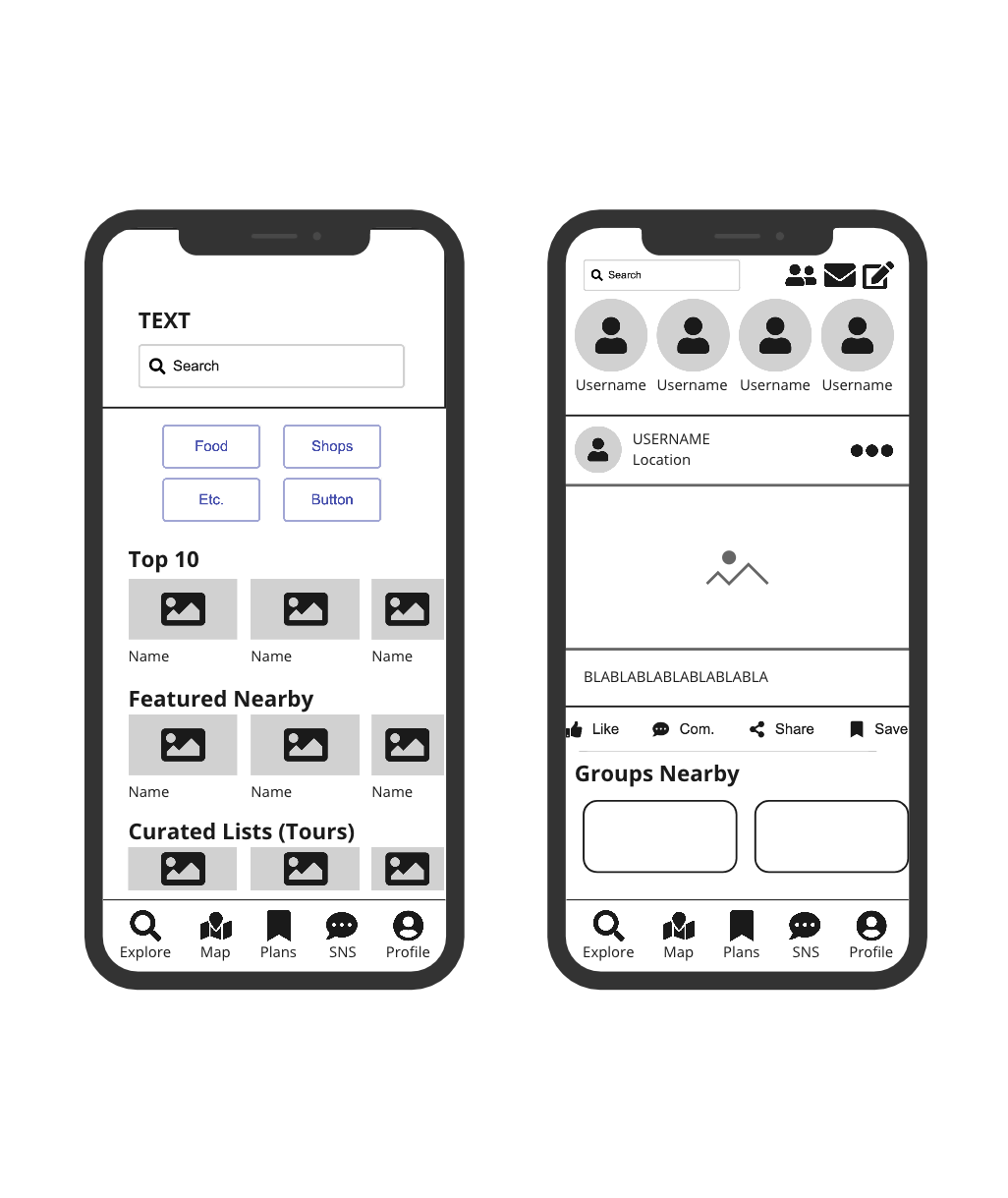 Accessibility Features
06. Visual Design
To establish a memorable brand, I advised against using purely symbolic logo mark. I proposed to emphasize on logotype that embodies an original, catchy, and meaningful name for the service. The result is a combination of the word spotlight — to illustrate the discovery of small businesses, and the word lite — which is commonly referred to the lighter version of many products. Together, the brand conveys the pleasant feeling of discovery without burden and hints at the light-weighted and accessible design of the app to support older devices, slower connections, multilingual, and people with disabilities.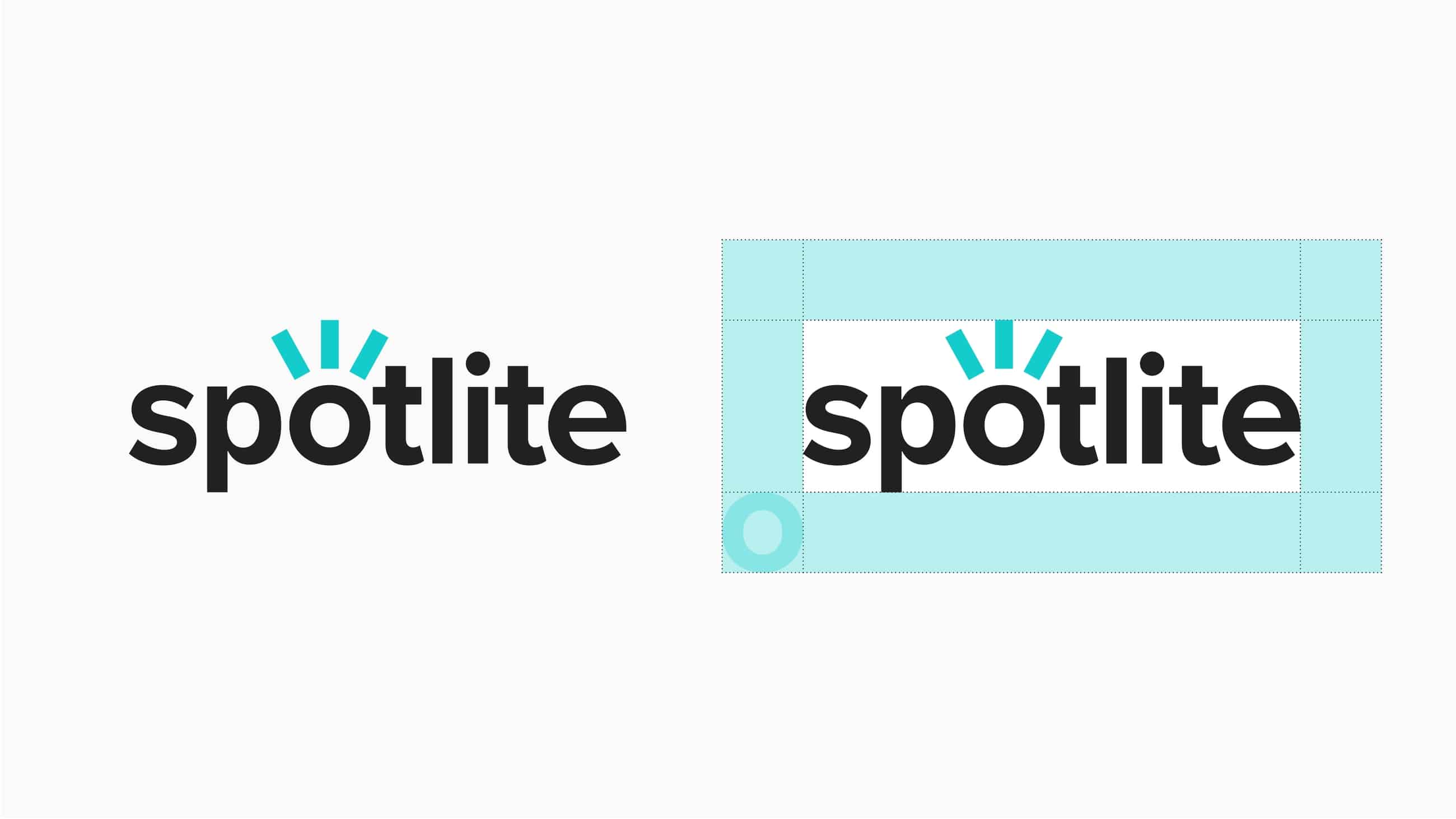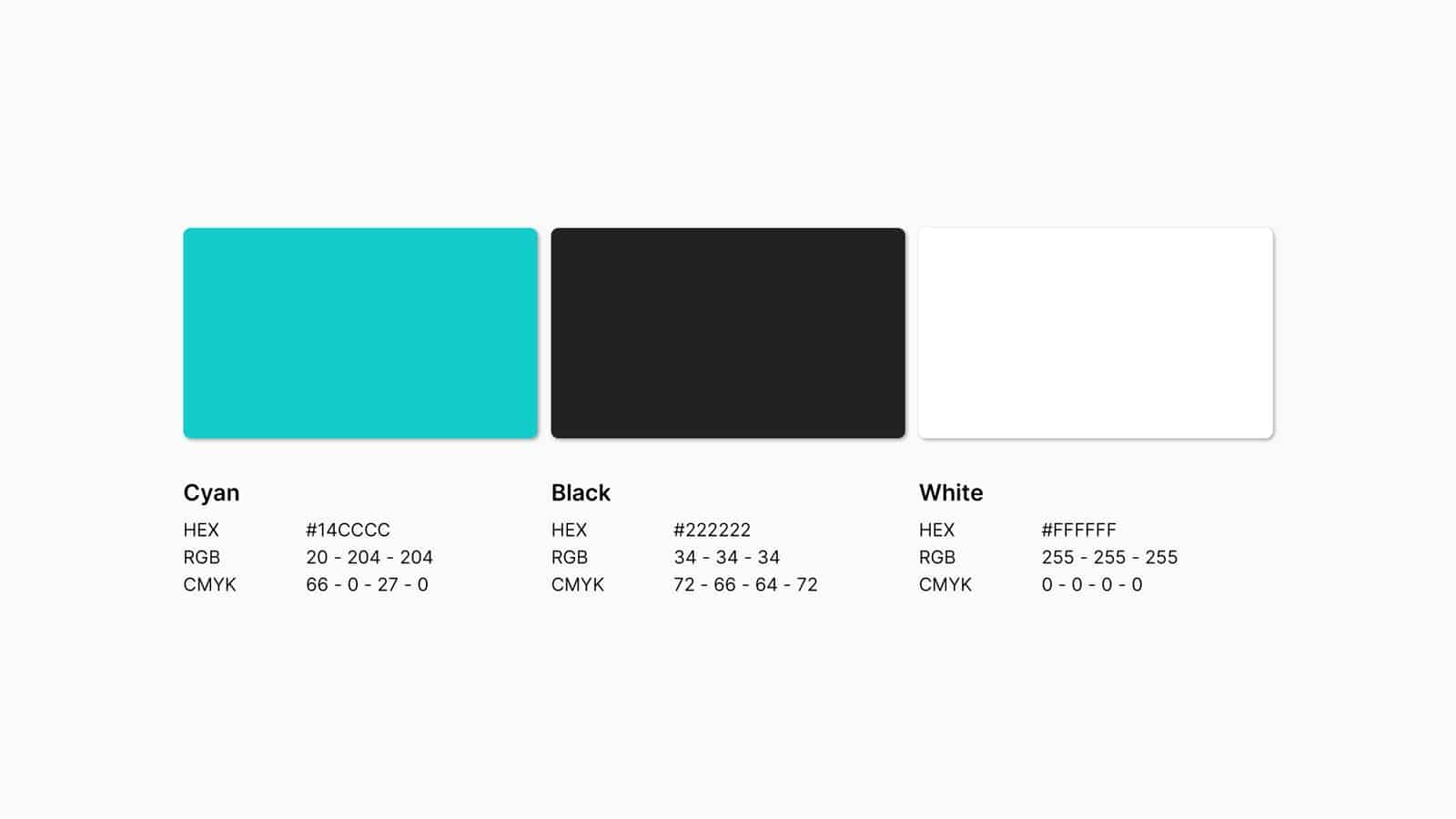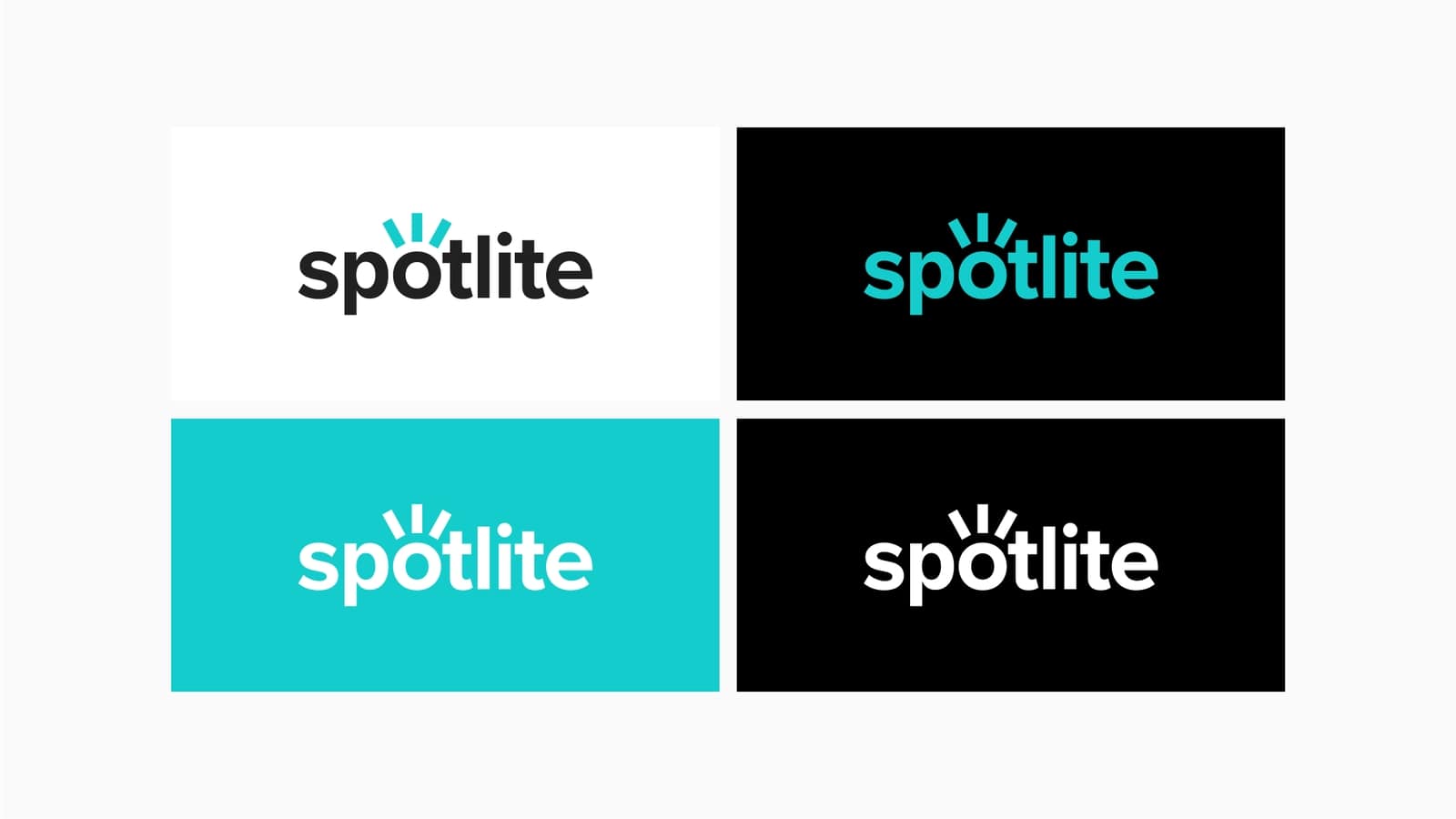 The typeface Proxima Nova Bold were chosen for its excellence clarity. Being a geometric typeface with consistent structure, it allow for the logo not to be overly intrusive or drawn unnecessary attention away from the content. The Inter typeface has similar characteristics but offer more legibility which is appropriate for smaller headings and paragraphs. The two typeface might appear to lack in personality compared to other expressive variants but it is this humbleness that perfectly capture the solidarity of the communities we are trying to serve.